About us
Opened in January of 2008, Fifth Floor Gallery is dedicated to contemporary craft and design. Curated by Robert Apodaca and Dolly Wisco, their architectural backgrounds see that the selections are both beautiful and useful. Many of these hand-made objects are available nowhere else besides Fifth Floor.

Fifth Floor Gallery was originally opened in Chinatown by Robert Apodaca in 2008 and featured a mix of local designers and makers with well-known global designs. Interspersed within the retail environment a gallery program held bi-monthly exhibitions of Southern California based artists and designers whose work touched on the intersections of Art, Design, and Architecture.

In 2016 Robert moved to the East Coast and partnered with Architect, Dolly Wisco, to expand the stable of designers and maintain the West Coast outpost of Fifth Floor. Now with a bi-coastal presence, Fifth Floor is able to represent designers from all across the country.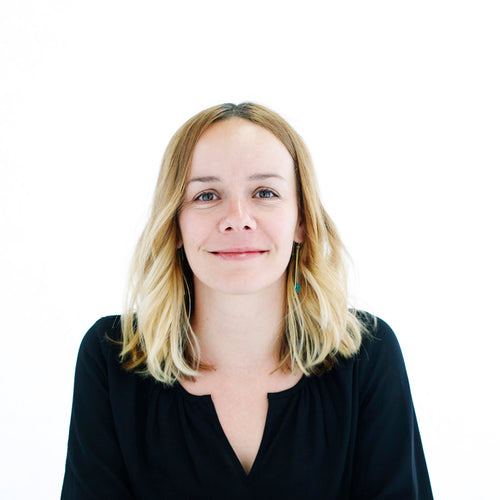 Dolly Wisco
Dolly spends most of her time dreaming up and drawing water features but is interested in all things design. Her current obsessions include amateur indigo dying, camping, her 3-legged cat, Winnie, and daydreaming about designing her own home someday.
Robert Apodaca
Robert is a designer interested in digital and traditional methods of fabrication using sustainable materials. He spends his free time exploring the urban and natural environments of his new home city of Philadelphia, on foot and by bike. His wife, Halley, and his dog, Olive, often accompany him on these adventures.